Advocates Involved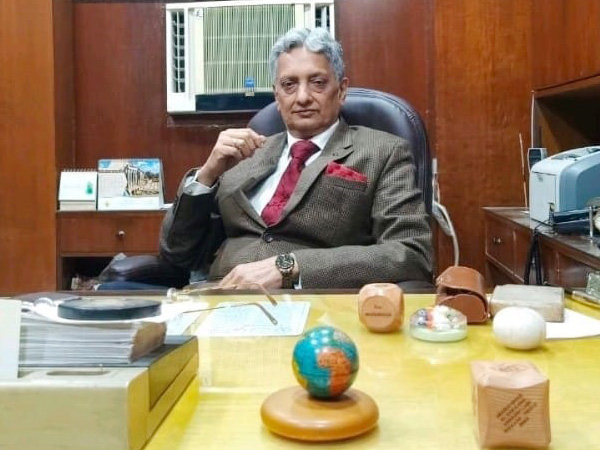 Mr. S. Dutt. Solicitor & Advocate. (Sr. Partner)
Mr. S. Dutt had passed off his law course from the Calcutta University in the year 1976. Twice he had secured 2nd position in the Attorney-ship examination that was conducted and supervised under the Calcutta High Court Original Side Rules. He is entwined with this noble legal profession for more than forty five years.
Mobile +91 97480 29995 / +91 98360 21438
Mr. Saptarshi Dutt. Advocate. (Partner)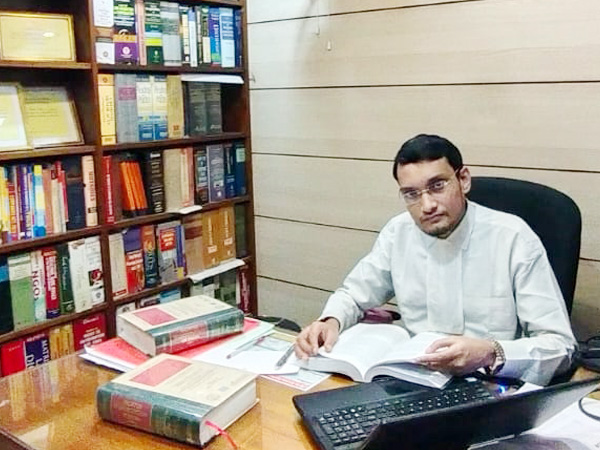 Saptarshi Dutt is admitted as an Advocate in the year 2010. He is currently practising in the Construction and Engineering, International Arbitration, Mediation and Aviation Practice Groups. Mr. Dutt plays a critical role, developing and executing clear legal strategies that support business profitability and global compliance.

Mr Dutt plays a critical role, developing and executing clear legal strategies that support business profitability and global compliance. His expertise and work include real estate matters, negotiation, mediation, arbitration (under WIPO, DIAC, LCIA, DIFC-LCIA, SIAC, ICC, GAFTA, IBA etc. rules as well as ad hoc arbitration under the UNCITRAL Rules and other procedural rules). Mr Dutt has successfully represented a matter was for non-payment under Consultancy Services Agreement for providing engineering consultancy services with respect to few projects (DIAC Arbitration).
Mobile +91 91636 69988 / +91 94338 34481
Mr Saptarshi regularly advises in real estate matters and also advises clients on the implementation of SEZ projects throughout India. Some of the areas in which he provides support are -
- Acquisitions, Disposals and Sales Transactions for India.
- Evaluation of Risk and Return at Market or Deal Level.
- Drafting and Conveyance
- Conducting Property Due Diligences
- Structuring Real Estate Acquisition
- Development of Engineering and Infrastructure Projects
- Property Title Searches and Due Diligence Exercises
- Commercial and Personal Leases & Licenses
- Business Conducting Arrangements
- Assisting in Structuring of the Transaction
- Consultancy during Preliminary Negotiations
- Preliminary Review of the Agreements
- Conducting Legal Due-Diligence
- Assisting in obtaining Regulatory Approvals
- Finalizing all Documents and Agreements

Mr Dutt transactional practice is focused on corporate transactions, mergers and acquisitions, real estate, corporate governance matters, family counselling, matrimonial and family disputes and contracts. His areas of expertise primarily include alternative dispute resolution, corporate and commercial practice, real estate matters, commercial agreements, land acquisition, due diligence and search reports, joint venture agreements, family and matrimonial disputes, corporate structuring and governance, intellectual properties, construction and real estate. He regularly advises clients on due diligence, corporate structuring, family matters and commercial issues. He also has extensive experience advising foreign and domestic clients pertaining to global licensing strategy for a software product, master service agreements, ERP contracts, IP laws, brand protection, agency registration and disputes.

He is an accredited Adjudicator and Mediator and on panels of several companies, corporate, private enterprise, educational institutes and industries. He is also a member of Incorporated Law Society of Calcutta.

Arbitration (international and domestic), adjudication, construction, engineering and infrastructure, corporate and commercial, mediation, occupational safety and health (OSHA) offences and real estate and town planning.
Educational Qualification -
B.A., LL.B, (Rank Holder, Calcutta University) LL.M (Rank Holder)
Professional Affiliations -
1) Legal Advisor - Bell Finvest India Limited
2) Joint Secretary - India's Smile NGO
3) Legal Advisor Cultural Secretary - I CARE You Governmental Organization
4) Hony. Editor in Chief - Expression (Academic Journal)
5) Hony. Assistant Editor - Deshkal (National Journal ISSN 2320 -012X)
6) Asst. Librarian & Trustee Member - Santi Institute Library (Estd in 1918)
Key Skill Areas -
- Legal Consultancy - Corporate / Commercial.
- Real estate, Property and Conveyance.
- Corporate & Transactional Documentation.
- Mergers, Acquisition, Joint Venture & Foreign Collaboration.
- Regulatory Approvals and Compliances.
- Relationship Management and Conflict Resolution
- Interpersonal Skills and Adaptability
- Critical Observation and Analysis

Years of Practice -
- 2010 till present.
Functional Areas / Category -
- Arbitration & Mediation, Expert Mediator & Conciliator
- Negotiator
Languages -
- English
- Bengali
Preferred Geographical Regions -
- Kolkata
- Delhi
- Bangalore
He has worked in various Courts including the Hon'ble High Court and its subordinate courts over the past few years. Besides, he possesses sufficient experience regarding practical whereabouts of law.
Other Social & Literary Affiliations -
- Member of World Poets' Society [W.P.S]
- Honorary Member of "United Minds for Peace Society" [UMPS]
- Honorary member of Literary Ruminations
Online Publications -
- www.save earth-save man.com
- www.asianamericanpoetry.com
- www.poetsindia.com
- www.enchantingverses.com
- www.museindia.com
- www.advocatesdutt.com
- and loads of others!!!!!
List of Publications -
Mr. Saptarshi Dutt has significantly contributed in reputed journals, e-sites, blogs, newspapers and other academic journals. To name a few among them are:
1) Literary Perspectives
2) Poetcrit
3) Bridge-in-Making
4) Samvedna
5) Voices
6) Voice of Kolkata
7) AYUSH
8) Telegraph
9) Heaven
10) Poetry Verses
11) Law Journals so on and so forth
12) Mirror of times
13) Contemporary Vibes
14) Poets' Paradise
15) Oracle
16) Poetic Bliss
17) Herald Journal
18) Hindustan Times
He has been cordially invited to deliver lectures on various occasions from various social forums including "Srijan", "M.M. Academy", "Poets Foundation", "IGNOU", "Human Rights' and Declaration Society", National Seminar on International Poetry Festival, 2010", Lecture on Criminal Activism and Feminist Safeguards in perspective of Laws of India (2012), IT world and allied laws in India and Abroad (2013)
List Of Awards & Medallions -
Mr. Saptarshi Dutt has significantly contributed in reputed journals, e-sites, blogs, newspapers and other academic journals. To name a few among them are:

1) Semi-Finalist in: Poetry International Contest [2008- U.K.]

2) Works published in: "Immortal Verses" [U.K., London]

3) Works published in 'Enchanting Verses' [2010] [Enchanting Verses, April 2010] ISSN-0974-3057-Registration office-ISSN Centre, France and NISCAIR, India) which currently runs as one the most popular English poetry journals of the world.

4) Awarded "Creative Giant 2009" [International prestigious title] from "HOME OF LETTERS" - Bhubaneswar [2009]

5) Awarded "Editor's Choice Award for Creative Writing" [International prestigious title] from "HOME OF LETTERS" --- Bhubaneswar [2009]

6) Awarded and felicitated by Srijan by host of prominent poets and writers like Sri Joygoswami, Sri Sunil Gangopadhya, SmtNabaneetaDevSen, Sri AnandaHazra, Mr. Mike Flannery, Srmt. UtpalBasu etc for poetic outputs [2010]

7) Awarded "Editor's Choice Award III" [Enchanting Verses, April 2010] ISSN- 0974- 3057-Registration office-ISSN Centre, France and NISCAIR, India) which currently runs as one the most popular English poetry journals of the world.

8) Essay on Life, Works, and Achievements of Lord Alfred Tennyson: published in "Special Issue of 'Storm', which was later approved / purchased by National Library, British Council and other State Libraries, National Libraries, and other institutions [International literary journal]

9) Awarded "Certificate of Participation" in Poetry Writing Contest [British Council, Kolkata]

10) Awarded "Certificate of Participation" in Seminar on Medical Jurisprudence" [Calcutta University, Kolkata]

11) Awarded "World Excellance Poetry Award" from Hon'ble Ex-Chief Justice of India S. Mohan International Poetry Academy, Chennai [5th January 2011]

12) Awarded "Editor's choice recognition Award" from NoboJubokSangha [2011]

13) Awarded "Editor's recognition Award" from Colony Institute [2011]

14) Awarded "Certificate of Excellance" for securing first position in SNLC [2011

15) Awarded "Certificate of Excellance" for securing first position in SNLC [2010]

16) Awarded "Certificate of Excellance" for securing Second position in SNLC [2008]

17) Awarded "Certificate of Excellance" for securing Third position in SNLC [2007]