Anti Dumping
Anti-dumping Policies, Laws and Notification
Challenging Anti Dumping Duties before Proper Authorities
Filing appeals
Arbitration & ADR Matter
S. Dutt Firm believes in a creative, proactive litigation management process with the objective of encouraging negotiated resolutions. Our attorneys have significant experience in domestic arbitration and ADR system, offline and online mediation, and other forms of alternative dispute resolution. Our attorneys have acted as counsels and arbitrators in high stake arbitrations and are well recognized as experts in all areas of general and special practice, including finance, commerce, contractual, building, construction, domain name disputes online dispute resolution as well as industry and employment related disputes. ADR provides a viable option for those who prefer to stay out of court and has many potential advantages for most litigants, including:
Reduced cost
Efficient Resolution
Less emotional stress
Flexibility with rules and procedures
Control over the results

Given a rich pool of human resources, the firm has the ability to readily assemblededicated teams of professionals with the industry specific expertise to meet the client's requirements and handle complex arbitration matters both in India and abroad.

Intellectual Property
Property & Real Estate
Anti-Trust & Trade regulations
Domestic and International Arbitration
Enforcement of Awards in India and outside India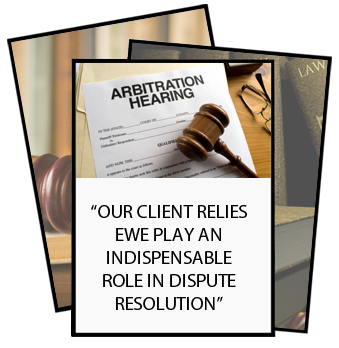 Banking, Finance and Insurance Laws
Our global finance practice covers the full range of domestic finance activities with particular emphasis on structured products, securitization, securities, derivatives, banking, restructuring and insolvency, asset finance, project finance, insurance and financial services. Our lawyers across the network work closely and collaboratively with each other as well as working with our other specialist groups such as tax, property and financial services.

We currently divide the practice into five principal areas:
Asset Finance
Banking
Project Finance
Restructuring and Insolvency
Structured Finance

Our firm represents clients before various legal forums, in diverse matters relating to banking, finance and insurance, including matters relating to dishonor of cheques, bank loans to individuals and corporate entities, letters of credit, cheque transactions, bank guarantees and the like.

Escrow, Consortium, Mortgage, Pledge & Lien Agreements
Loan, Credit & Security Documentation
Securitization of Assets
Recovery of debts and Dishonor of cheques
Charge Actions & Foreclosures
Documentary Credits
Enforcement of Charges, Debentures,
Guarantees & Other Form of Securities
Asset & Debt Recovery
Liquidation & Bankruptcy
Futures / derivatives litigation
Unauthorized payments
Capital Markets
Foreign Investment & Technology Transfer
Investment Fund Regulation & Management
Privatization & Disinvestments
Mergers and Acquisitions, takeovers
Corporate & Debt Restructuring
Corporate Governance
Insurance & Financial Institutions regulations
Licensing and regulatory approvals
Unit Trusts and investment funds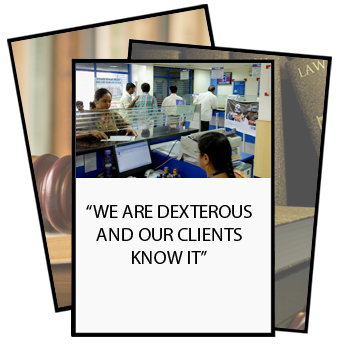 Corporate & Business Law
Corporate and Commercial Law is at the heart of our firm's activities, embracing Public and private M&A, Joint ventures foreign collaborations, Securities offerings and Regulatory compliances.

We provide expert advice on many of the largest and most complex transactions – frequently with a cross-border perspective. The firm provides professional advice on a broad spectrum of corporate work ranging from general corporate advice, company incorporation in India and abroad. The firm also assists in obtaining notarization of documents and statutory permission and sanctions from various regulatory and government bodies, departments and agencies i.e., FIPB, RBI, DGCA, SIA, MoI, CLB, DoE and MoF, WIPC,TEC.

S.Dutt firm has rendered legal advice and prepared legal documentation for various complex commercial building in India.

The firm conducts commercial litigation, domestic and international arbitration in India through its associate and correspondent lawyers, concerning disputes arising in banking, commercial contracts, sale of goods, debt recovery,public and private international law besides other areas.

Incorporation of Companies-In India and abroad
Establishment of Branch, Liaison & Representative Offices
Distribution, Agency & Franchise Agreements
Foreign Collaboration, Joint Ventures
Representation of a legal matter before the Court or any other Legal /Administrative Body.
Mergers and Acquisitions
Foreign Direct Investment
Warehousing, Special Economic Zones
VAT Laws in India
Winding Up and Liquidations
Securities Laws & Regulations
Corporate & Shareholders' Disputes
Corporate Restructuring & Reconstruction
Misfeasance Actions
Oppression Actions
Recovery of Investment by International Fund Managers
Schemes of Arrangements
Debt Restructuring
Winding-up & Bankruptcy Proceeding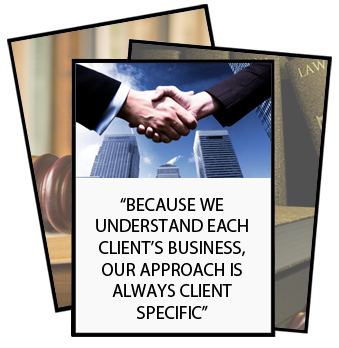 Criminal Law
FIR
Summons
Arrest
Bail Matter
Anticipatory Bail
Criminal Revision
Warrant
Search & Seizure
General Diary
Police Investigation
Inquiry & Investigation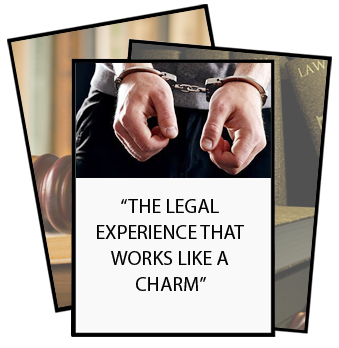 Matrimonial & Family Law
One of the key areas of law practice of our firmis Matrimonial and Family laws.The firm advises itsforeign and domestic clients on all aspects of matrimonial and family laws applicable in India.The firm further actively represents clients before variouslegal forums including family courts, district courts, High Courts in India and the Supreme Court, National Human Rights Commission, YWCA, National Commission of Women, other Women's cell / organizations.

Registration of Marriages
Divorce
Dowry Demand Complaint Cases
Alimony Cases
Judicial Separation
Domestic Violence
Police Protection
Maintenance
Restitution of Conjugal Rights
Child Marriages
Adoption
Guardianship
Personal laws
Custody of Child / Children
Muslim laws
Inheritance & Succession
Probate and Wills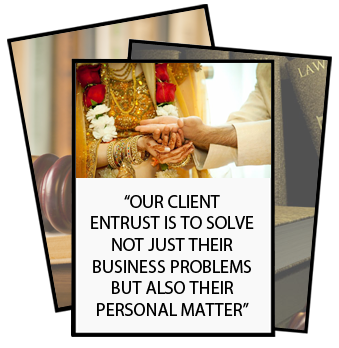 General Counsel
The term "litigation" is sometimes to distinguish lawsuits from "alternate dispute resolution" methods such as "arbitration" in which a private arbitrator would make the decision, or "mediation" which is a type of structured meeting with the parties and an independent third party who works to help them fashion an agreement among themselves.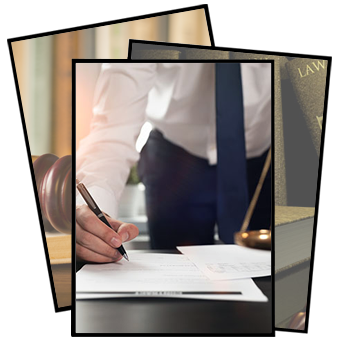 Insurance Matters
Law firm is regularly involved in advising bank, finance institution, firm in various financing transactions, loans, legal due diligence, project financing and recovery. In the area of corporate finance, Law firm's work covers rights issues, private placements, corporate restructuring, schemes of arrangement and advice on security regulations.

Introduction on Insurance
The earliest form of insurance is probably marine insurance although forms of mutuality (group self- insurance ) existed before that. Marine insurance originated with the merchants of the Hanseatic league and the financiers of Lombardy in the 12th and 13th centuries, recorded in the name of Lombard Street in the City of London, the oldest trading insurance market. In those early days, Insurance was intrinsically coupled with the expansion of mercantilism, and exploration (and exploitation) of new sources of gold, silver, spices, furs and other precious goods - including slaves - from the New World. For these merchant adventurers, insurance was the "means whereof it cometh to pass that upon the loss or perishing of any ship there followeth not the undoing of any man, but the loss lighteth rather easily upon many than upon a few... whereby all merchants, especially those of the younger sort, are allured to venture more willingly and more freely.

The expansion of English maritime trade made London the centre of an insurance market that, by the 18th century, was the largest in the world. Underwriters sat in bars, or newly fashionable coffee-shops such as that run by Edward Lloyd on Lombard Street, considering the details of proposed mercantile "adventures" and indicating the extent to which they would share upon the risks entailed by writing their "scratch" or signature upon the documents shown to them.

At the same time, eighteenth-century judge William Murray, Lord Mansfield, was developing the substantive law of insurance to an extent where it has largely remained unchanged to the present day - at least insofar as concerns commercial, non-consumer business - in the common-law jurisdictions. Mansfield drew from "foreign authorities" and "intelligent merchants"

"Those leading principles which may be considered the common law of the sea, and the common law of merchants, which he found prevailing across the commercial world, and to which every question of insurance was easily referrable. Hence the great celebrity of his judgments, and hence the respect they command in foreign countries"

By the 19th century membership of Lloyd's was regulated and in 1871, the Lloyd's Act was passed, establishing the corporation of Lloyd's to act as a market place for members, or "Names". And in the early part of the twentieth century, the collective body of general insurance law was codified in 1906 into the Marine Insurance Act 1906, with the result that, since that date, marine and non-marine insurance law have diverged, although fundamentally based on the same original principles.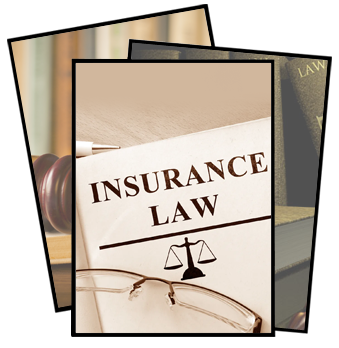 Principles of Insurance
Common law jurisdictions in former members of the British empire, including the United States, Canada, India, South Africa, and Australia ultimately originate with the law of England and Wales. What distinguishes common law jurisdictions from their civil law counterparts is the concept of judge-made law and the principle of stare decisis - the idea, at its simplest, that courts are bound by the previous decisions of courts of the same or higher status. In the insurance law context, this meant that the decisions of early commercial judges such as Mansfield, Lord Eldon and Buller bound, or, outside England and Wales, were at the least highly persuasive to, their successors considering similar questions of law.

At common law, the defining concept of a contract of commercial insurance is of a transfer of risk freely negotiated between counterparties of similar bargaining power, equally deserving (or not) of the courts' protection. The underwriter has the advantage, by dint of drafting the policy terms, of delineating the precise boundaries of cover. The prospective insured has the equal and opposite advantage of knowing the precise risk proposed to be insured in better detail than the underwriter can ever achieve. Central to English commercial insurance decisions, therefore, are the linked principles that the underwriter is bound to the terms of his policy; and that the risk is as it has been described to him, and that nothing material to his decision to insure it has been concealed or misrepresented to him.

In civil law countries insurance has typically been more closely linked to the protection of the vulnerable, rather than as a device to encourage entrepreneurialism by the spreading of risk. Civil law jurisdictions - in very general terms - tend to regulate the content of the insurance agreement more closely, and more in the favour of the insured, than in common law jurisdictions, where the insurer is rather better protected from the possibility that the risk for which it has accepted a premium may be greater than that for which it had bargained. As a result, most legal systems worldwide apply common-law principles to the adjudication of commercial insurance disputes, whereby it is accepted that the insurer and the insured are more-or-less equal partners in the division of the economic burden of risk.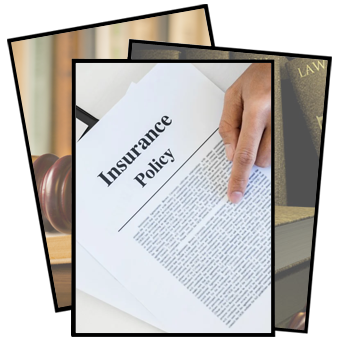 Insurable Interest and Indemnity
Most, and until 2005 all, common law jurisdictions require the insured to have an insurable interest in the subject matter of the insurance . An insurable interest is that legal or equitable relationship between the insured and the subject matter of the insurance , separate from the existence of the insurance relationship, by which the insured would be prejudiced by the occurrence of the event insured against, or conversely would take a benefit from its non-occurrence. Insurable interest was long held to be morally necessary in insurance contracts to distinguish them, as enforceable contracts, from unenforceable gambling agreements (binding "in honour" only) and to quell the practice, in the seventeenth and eighteenth centuries, of taking out life policies upon the lives of strangers. The requirement for insurable interest was removed in non-marine English law, possibly inadvertently, by the provisions of the Gambling Act 2005. It remains a requirement in marine insurance law and other common law systems, however; and few systems of law will allow an insured to recover in respect of an event that has not caused the insured a genuine loss, whether the insurable interest doctrine is relied upon, or whether, as in common law systems, the courts rely upon the principle of indemnity to hold that an insured may not recover more his true loss.
Our Firm handles a wide variety of work including
Acting as legal counsel to banks & finance companies in transactions relating to securitization of loans and the subsequent public offering of the securitized portfolio. Drafting of security/ loaning documents India.

Advising and implementing on the creation of security in favor of the banks. Corporate Finance and Security issues Consortium Lending Public Offerings Enforcing security in favour of Bank to recover the outstanding amount. Litigation in India Courts/ Tribunal Lease Finance Project FinancingInsurance Work Commercial Conveyance Advising banks on adopting appropriate risk management models.

Drafting user agreements, security, loaning, service agreements, privacy policy statements, and allied documents for our clients In recent years, especially in the wake of the steps taken to attract foreign investments into the banking sector, this industry has witnessed considerable expansion and growth.

The Government of India has provided an added impetus to the banking industry by proposing to set up an Asset Reconstruction firm. With the setting up of such companies, the burden of those banks, which are saddled with Non-performing assets, will ease considerably. Amongst other measures, the Government of India has also permitted offshore banking units to be set up in Special Economic Zones. Structured finance deals whether in the form of domestic or cross-border securitization have gained momentum. Law firm's advice is a comprehensive blend of business strategy, in-depth industry specific legal issues. Law firm represent a number of Banks, Financial Institutions, Financing and Insurance Companies in India.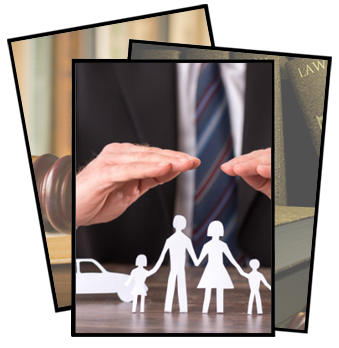 Intellectual Property Law
The field of Intellectual Property Rights is one of the fastest growing legal fields, particularly since the advent of e-commerce which has significantly expanded the domain of Intellectual Property Rights.

The firm deals in all kinds of Intellectual Property matters, which include Trademarks, Patents, Copyright and Designs, Technical know-how and Trade secrets. We render legal advice on diverse nature of agreements dealing with use, supply, licensing and maintenance of computer services and/or facilities, software licensing, technology transfers, franchise agreements, technical services and other related services. We have the ability to advice our clients on creation, registration and protection of intellectual property rights throughout the world.

You can rely on our technical expertise and practical know-how when prosecuting and defending Intellectual property infringement cases, passing-off/unfair competition and managing anti piracy campaigns and raids against traders selling counterfeit goods in association with relevant government agencies.

Trademarks, Patents & Copyrights, Designs, Trade secrets
Infringement & Passing-Off Actions
Assignment, Licensing, Use, Supply of Computer Services Agreements
Confidential Information Protection
Licensing of Intellectual Property
Registrations & Opposition Proceedings
Anti-counterfeit Actions
Consumer Protection
Dispute Resolution
Media Laws
Franchise Law
Geographical Indications
Integrated Circuits
Know How Protection
Unfair Competition
Rectification and Invalidation Proceedings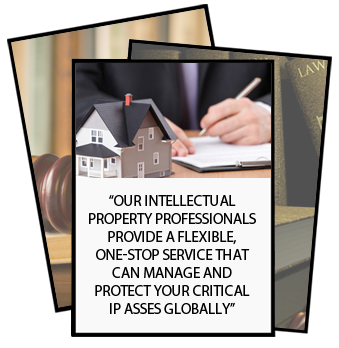 Real Estate and Property Laws
The real estate market in India is emerging and changing at a very rapid pace. The structures and vehicles used are increasingly sophisticated and complex and so are the financing tools and techniques.

Business increasingly needs lawyers with legal, financial, and technical expertise besides a practical approach necessary to meet the demands of the rapidly changing real estate scenario.

The Firm has an integrated network of leading individuals, who have commitment, resources and know-how to get Real Estate work done. We have the capability to deliver complex deals and handle entire property 'life-cycle' starting from acquisition stage and ending with the final exit, with a single point contact with our Firm.

We have an in-depth understanding of the Indian Political process and of how government institutions work, think, act, and implement. The firm helps the clients to understand political, institutional and regulatory developments and will provide clear, strategic advice tailored to achieve your goals.

The Firm offers expertise in:
Acquisition of Real Estate Assets
Negotiation with Municipal Authority
Tax Structuring and Financing
Town and Country Planning and Environmental Laws
Development Transactions
Joint Ventures
Solutions to Release Blocked and Dormant Real Estate Asset and Enhance Its Value and Make It Financially Rewarding
Verification and Vetting of Title Deeds and Documents
Title Search & Investigation
Purchase & Sales
Lease, Mortgage, Sale, Gift, Trust.
Deed of Settlement
Deed of Exchange
License
Leave & License Agreement
Lease & Renting
Development Agreements
Development Approvals
Acquisition of Real Estate
Acquisition of Lands
Protection Rights of the Constructors
Litigation
Landlord and Tenant Disputes
Land Use Regulations
Mortgage and Finance Agreements
Building, Development and Construction Contracts
House Tax Disputes
Projects and Retail Property Transactions
Real Estate Investment and Development Projects
Property Joint Ventures
Property Related Acquisitions and Dispositions
Property Related Project Finance
Formation of Trusts and Estate Management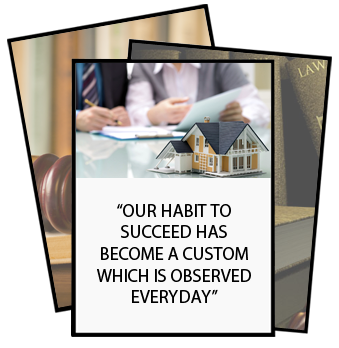 Will & Probate Cases
We are will & probate lawyers of Leges Juris associates and have good knowledge of will & probate law of india.we are good professional experience to deals in will & probate cases like bail,anticipatary bail,will & probate defence trial and also in will & probate revision and appeals.we always think about our client intrest and in justice.

"Will" means the legal declaration of the intention of testator with respect to his property which he desired to be carried after effect of his death. A will is valid disposition by a living person to take effect after his death, to fake effect after his death of his disposable property but in law ultima voluntas in script is used where lands or tenements are devised, and testamentum, when it concerneth chattels.

The word "will" is widely known and used and it has a well understood significance as meaning a disposition which is to take effect on the death of a person. "Will" has been defined in Section 2(h) of the Succession Act to mean the legal declaration of the intention of a testator with respect of his property which he desires to be carried into effect after his death.

A will, therefore, is dependant upon the testators death for is vigour and effect. The principal test to be applied is, whether the disposition takes effect during the lifetime of the executants of the deed, or, whether it takes effect after his demise. There is no objection to one part of an instrument operating in praesenti as a deed and another in future as a will. A will or any part of will, the making of which has been costs by fraud or coercion, or by such importantly as taken away from agency the testator is void.

The firm of attorney are regularly appearing drafting and filling the case under this subject.

The firm of attorney an also handling the case of provided against the wills to their clients. The firm of attorney are also handling the cases for the succession probate, partition possession, trust and so many cases related to this subject.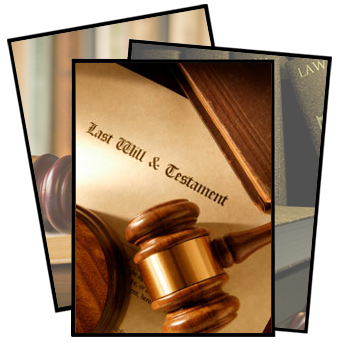 Writ Matters
What is an Appeal?
An appeal is a request to a higher (appellate) court for that court to review and change the decision of a lower court. Because post-trial motions requesting trial courts to change their own judgments or order new jury trials are so seldom successful, the defendant who hopes to overturn a guilty verdict must usually appeal. The defendant may challenge the conviction itself or may appeal the trial court's sentencing decision without actually challenging the underlying conviction.

What are the chances that my conviction will be reversed?
Appeals judges generally resist overruling trial court judgments and prefer to give trial judges wide discretion in the conduct of trials. As many appellate courts have said, defendants are not guaranteed "perfect" trials. Normally an appellate court will overturn a guilty verdict only if the trial court made an error of law that significantly contributed to the outcome. Put differently, an error by the trial judge will not lead to a reversal of a conviction as long as the error can reasonably be considered harmless. Not surprisingly, most errors are deemed "harmless," and consequently few convictions are reversed. However, some types of errors are so grievous that they are presumed harmful, such as the use of a coerced confession in violation of the 14th Amendment.

Sentences are a different matter. When the trial judge is given discretion over the sentence, the appellate court will rarely interfere. However, if the law requires a particular sentence and the judge gets it wrong, the appellate court will usually send the case back for resentencing.

What is a Writ?
In most modern American jurisdictions, a "writ" is an order from a higher court to a lower court or to a government official such as a prison warden. Defendants may seek several types of writs from appellate judges directed at the trial court or at a lower appellate court. (Many states have two levels of appellate courts -- an intermediate appellate court and the state supreme court).

Writs, like appeals, are complex and involve picky details. Defendants facing situations where they may be entitled to take a writ should consult counsel.

What is a Writ of Habeas Corpus?
Defendants who want to challenge the legality of their imprisonment -- or the conditions in which they are being imprisoned -- may seek help from a court by filing an application for what is known as a "writ of habeas corpus."

A writ of habeas corpus (literally to "produce the body") is a court order to a person (prison warden) or agency (institution) holding someone in custody to deliver the imprisoned individual to the court issuing the order. Many state constitutions provide for writs of habeas corpus, as does the U.S. Constitution, which specifically forbids the government from suspending writ proceedings except in extraordinary times -- such as war.

Known as "the Great Writ," habeas corpus gives citizens the power to get help from courts to keep government and any other institutions that may imprison people in check. In many countries, police and military personnel, for example, may take people and lock them up for months -- even years -- without charging them, and those imprisoned have no avenue, no legal channel, by which to protest or challenge the imprisonment.

The writ of habeas corpus gives jailed suspects the right to ask an appellate judge to set them free or order an end to improper jail conditions, and thereby ensures that people in this country will not be held for long times in prison in violation of their rights. Of course, the right to ask for relief is not the same as the right to get relief; courts are very stingy with their writs.